REQUEST A DONATION OR SPONSORSHIP
Thank you for your interest in LaRosa's. Please fill out a request for support using the form below at least 3 weeks prior to the date of the event. Please complete all of the information so that we can make the best possible decision on your request in the quickest manner possible.
NOTE: All fields are required to complete your request.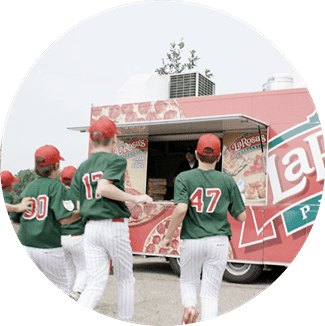 Providing the information above, you may also send your request by mail to:
LaRosa's Inc.
2334 Boudinot Avenue
Cincinnati, Ohio 45238
ATTN: Neighborhood Relations
*In order to expedite your request, please make sure you have given us all the information listed above. We review donation requests every other week, so you'll know whether or not we can help out within two weeks from when we receive your request.