WEAR IT LOUD. WEAR IT PROUD.
We've Made a Lot of Friends in Over 60 Years
Many of our Guests have asked if there was a LaRosa's "wearable" they could wear to support their favorite family pizzeria and also give as gifts. So here's a set of three classic designs.
Make your choice below and we'll send you an authentic LaRosa's t-shirt for just $20… and we'll pick up the UPS ground shipping (3-5 days) for FREE!*
All Shirts Are 100% Pure Cotton, Sizes M-XXL
*Overnight shipping also available at an additional charge, see checkout page for details. If you have questions about your order please email kday@larosas.com.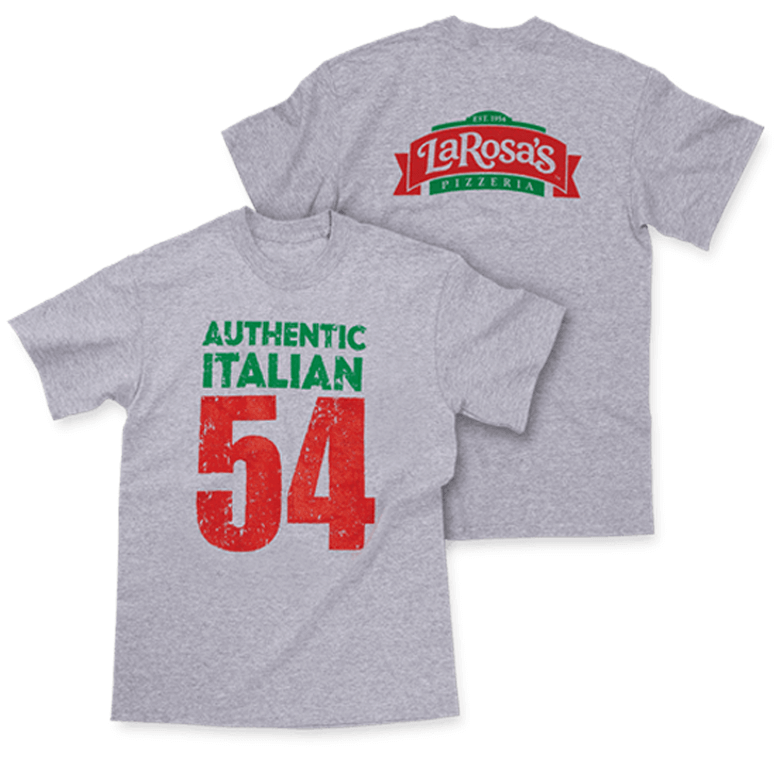 AUTHENTIC ITALIAN
Buddy LaRosa opened his first pizzeria in 1954. Today we use the same family recipes to make our pizza and other delicious Italian food. Join us in celebrating a delicious history, LaRosa's style.
Gray 100% Pure Cotton
Sizes M - XXL
$20 (FREE Shipping)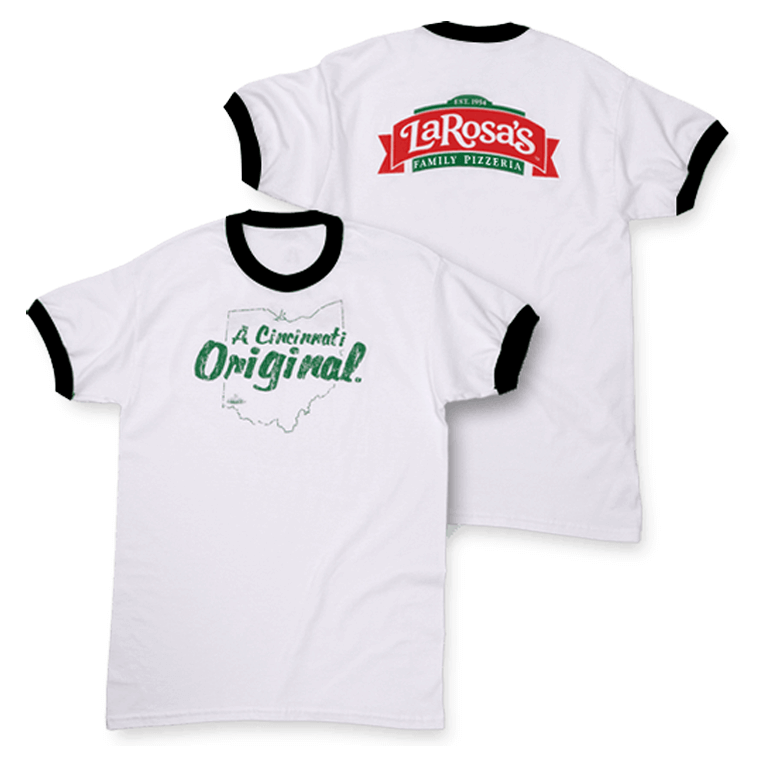 CINCY ORIGINAL
The flavors you savor all started in Cincinnati, and this unique design honors LaRosa's as the original Cincinnati Original.
White/Black 100% Pure Cotton
Sizes M - XXL
$20 (FREE Shipping)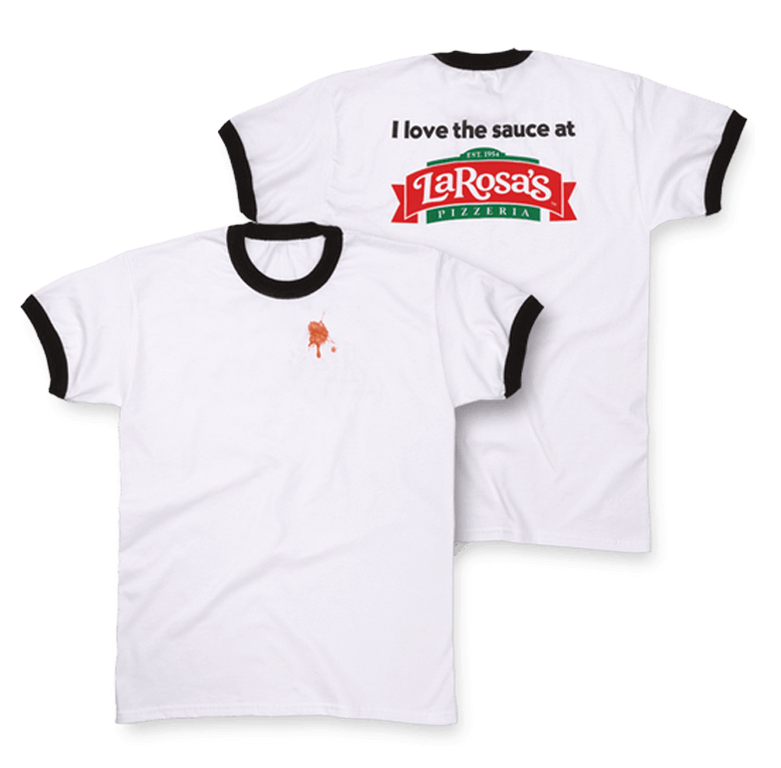 I LOVE THIS SAUCE
Made from select California tomatoes, LaRosa's pizza features a sauce that dreams (and occasional laundry challenges) are made of.
White/Black 100% Pure Cotton
Sizes M - XXL
$20 (FREE Shipping)