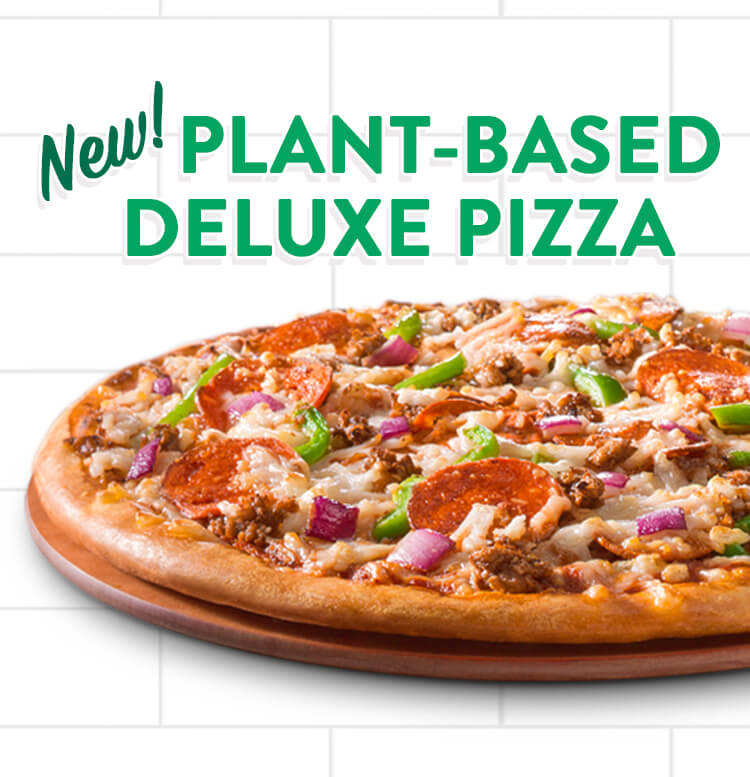 With Mark LaRosa in charge of our menu, every new recipe is another family recipe. That's why we're always trying out new ones like these specialty pizzas. They taste like some of our most popular specialty pizza flavors. But, they feature new plant-based toppings - pepperoni, chicken and sausage. They're so tasty, we bet you can't tell the difference!
DELUXE PIZZA
Plant-based pepperoni, plant-based Italian sausage, green peppers, onions and provolone cheese.
BUFFALO CHICKEN RANCH
Plant-based chicken, red onion, tomato, medium buffalo sauce, ranch and provolone cheese.
CREATE YOUR OWN
Choose your favorite crust, sauce, and add any (or all) of our new plant-based toppings: pepperoni, Italian sausage or chicken.