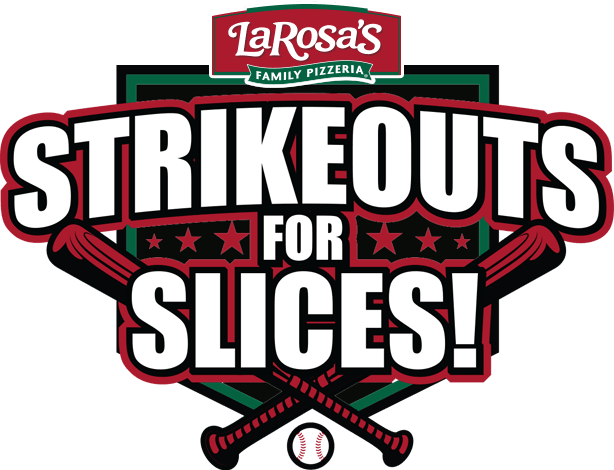 STRIKEOUTS FOR SLICES FROM LAROSA'S IS BACK!
THERE'S A NEW WAY THAT EVERYONE CAN PLAY.
You remember Strikeouts for Slices from LaRosa's, right? Reds pitchers get 11 strikeouts, everyone gets free pizza? This year, it's ALL NEW!
Now, when Reds pitchers strike out 11 batters in ANY game- home or away- the first 2,000 fans to text "REDS" to 513347 as soon as the game ends win a free small one topping pizza. The offer's good for 7 days after a qualifying game.
EVERYONE CAN PLAY!
Whether you're at the game or watching from home, YOU CAN ENTER TO WIN. EVERY game at home or away where Reds pitchers strike out 11!
See all the rules here. To learn more about eligibility and program details, check out the FAQ section at the bottom of this page.
STRIKEOUTS FOR SLICES FAQ